ATTENTION 8TH GRADE PARENTS: On Friday, the 8th grade promotion will begin at 1:30 p.m., in the Wilbarger Auditorium. Students are encouraged to dress their best and invite their family. All students attending the ceremony will be called up onto the stage to receive their promotion certificate. At this time, they will also receive awards they have earned throughout the school year. After the ceremony, students and their guests will be invited into the Empire Room for refreshments. Photo booths will be set up for the students to take pictures with their friends and family. At the conclusion of the reception, students will go back to the VMS gym and will be released when the last bell rings at 3:35 p.m., or the student's parent can sign them out at the auditorium.
UPDATE!!!! THEY WILL BE IN TOWN CLOSER TO 6 P.M. Come on out and welcome our track state champs home in style!!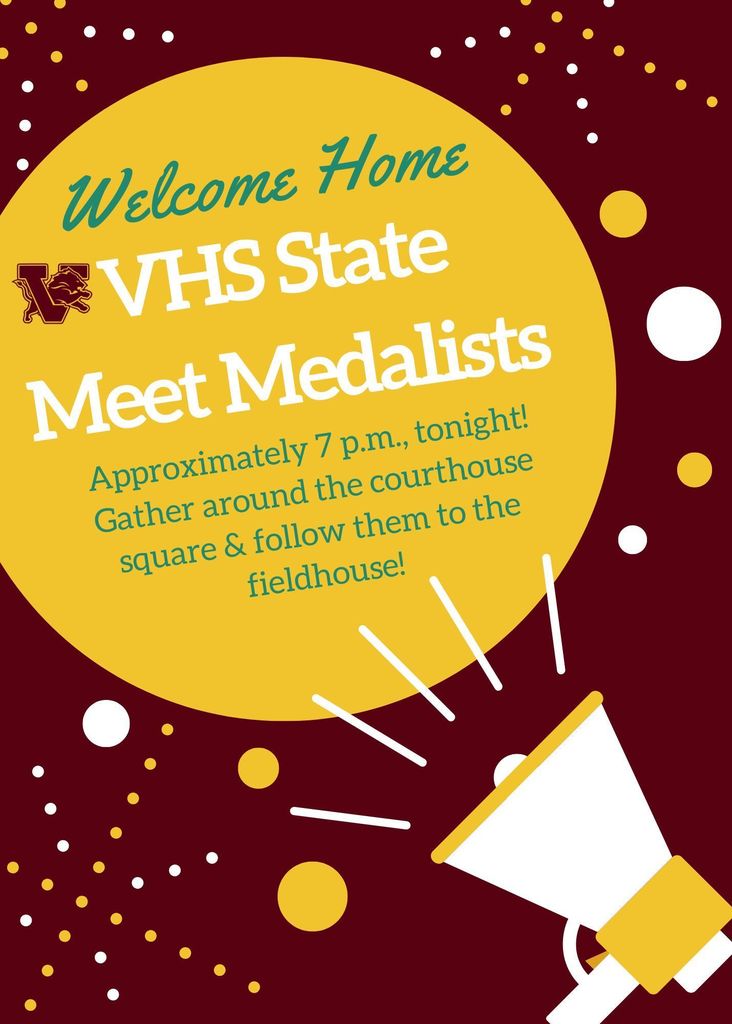 Calling all artists!! Remember the Art Camp. A great summer activity for the kids.
Remember this fun event to help keep the kids busy and active this summer.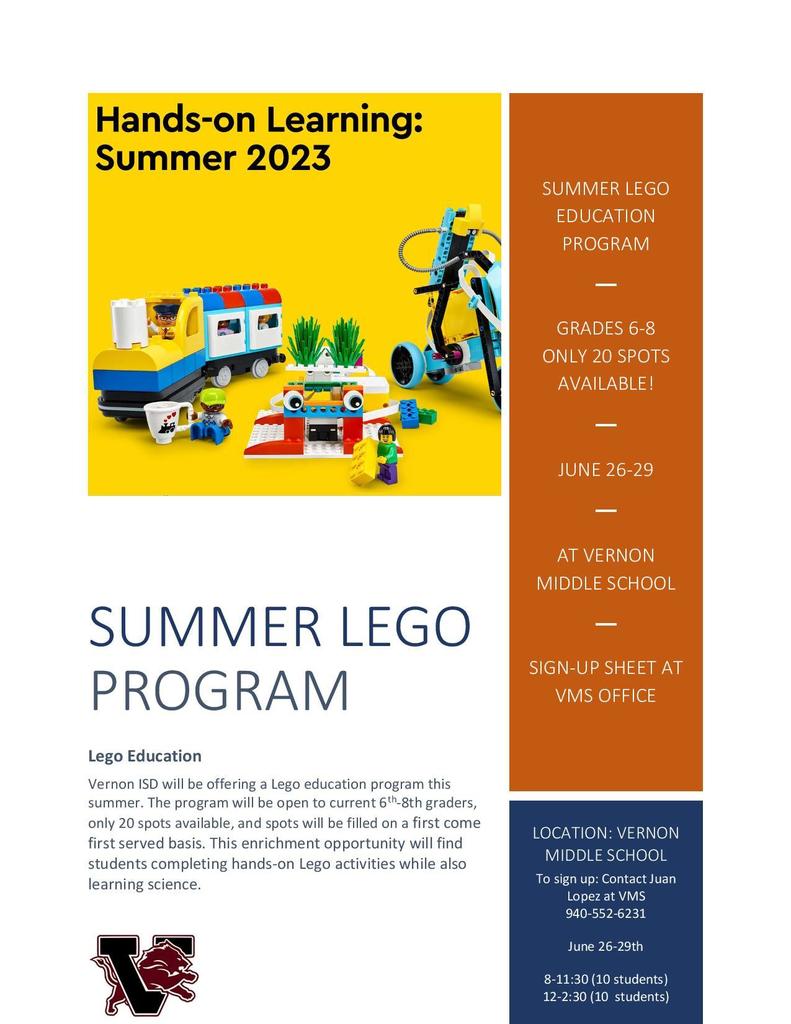 During Teacher Appreciation Week Vernon ISD is spotlighting the Teacher of the Year honorees at our campuses. For the second year in a row, Sara Williams received the honor at our AFP/Opportunity Center. To read her story, click on the following link:
https://www.vernonisd.org/article/1113061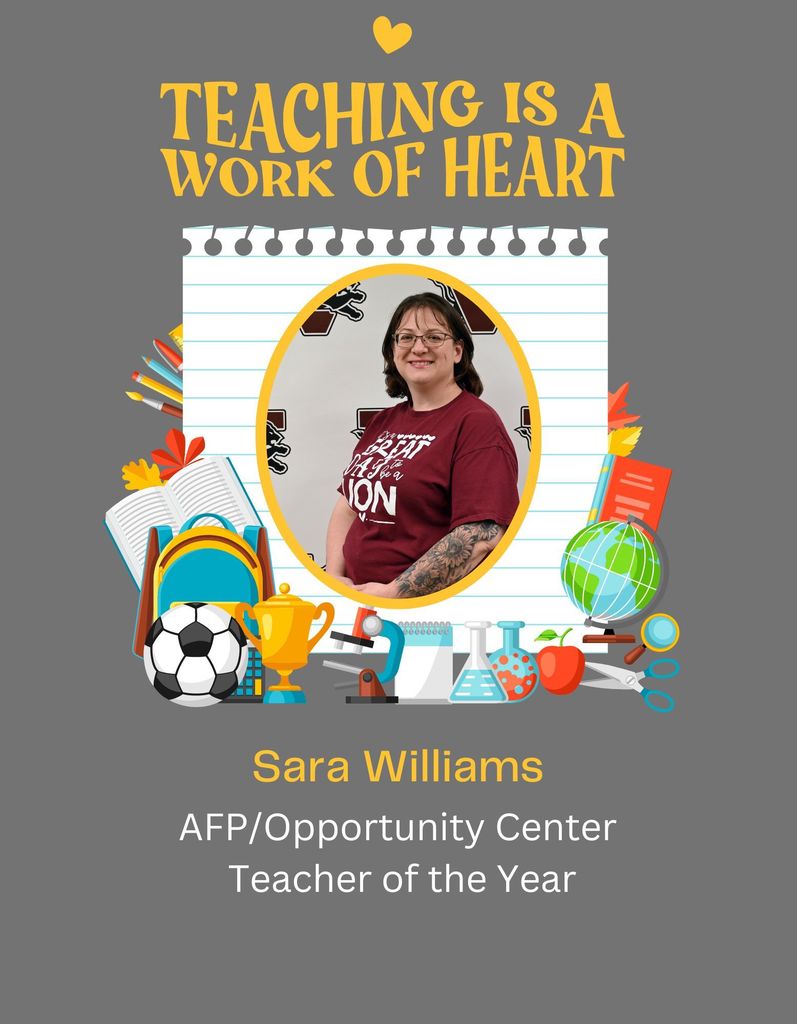 Our Vernon Lions qualified for the Class 3A State Track & Field Meet in 3 events and brought home medals, including gold in the 1600-Meter Relay, and captured second place in the team standings. Check out their story by clicking on the following link:
https://vhs.vernonisd.org/o/vhs/article/1112954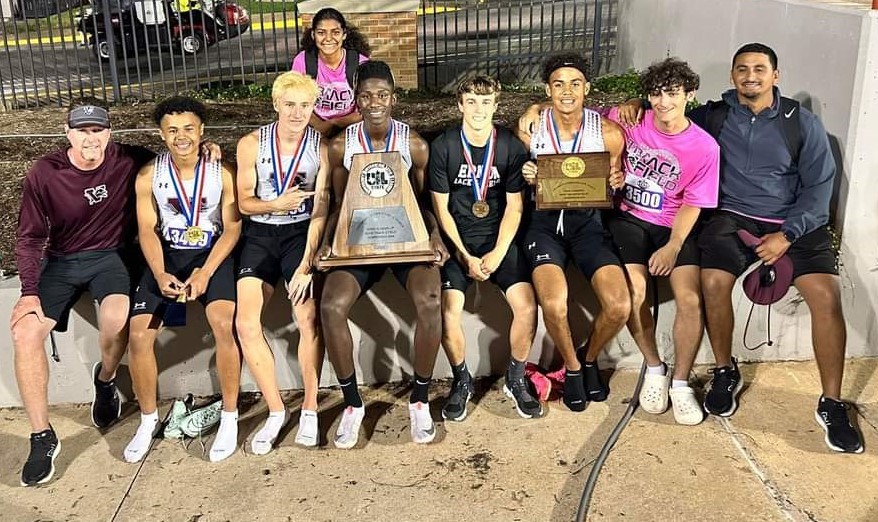 Vernon ISD is spotlighting all of our campus Staff Member of the Year honorees and today's spotlight shines on Juan Lopez, the Staff Member of the Year for VMS. Check out his story by clicking on the following link:
https://vms.vernonisd.org/o/vms/article/1112536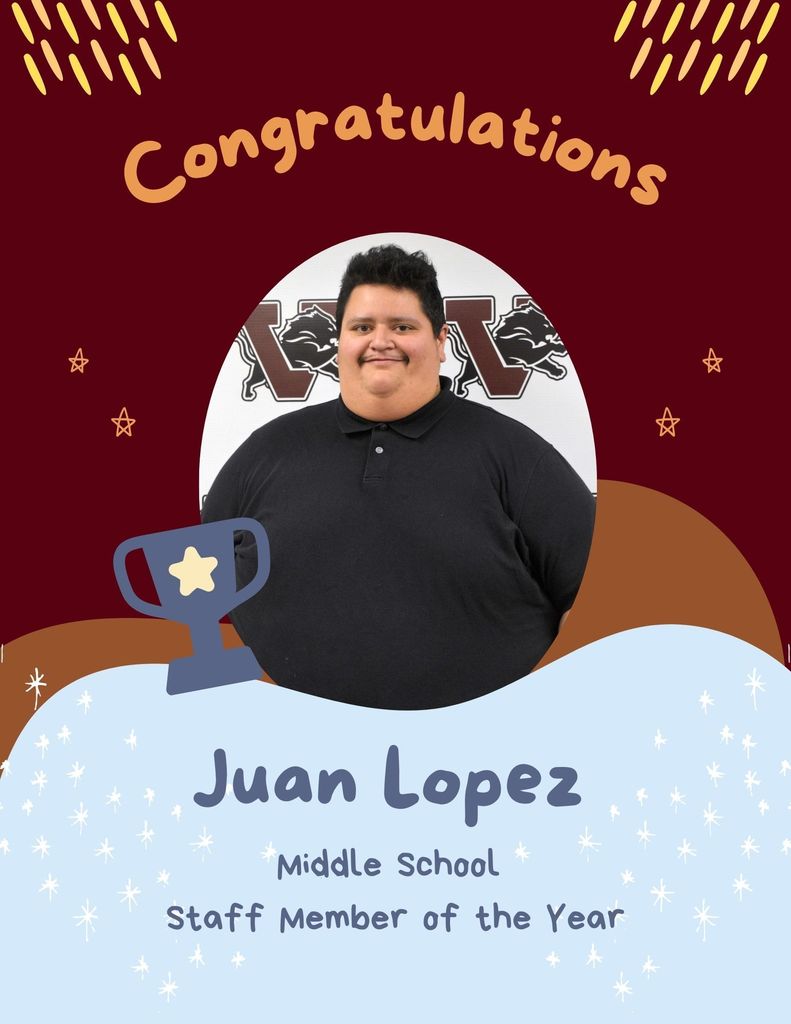 During Teacher Appreciation Week, Scooter's donated free drink coupons to all Vernon ISD teachers to show their gratitude for the work our teachers do in the classroom and beyond. Vernon ISD appreciates and thanks Scooter's for their show of support for our outstanding teachers.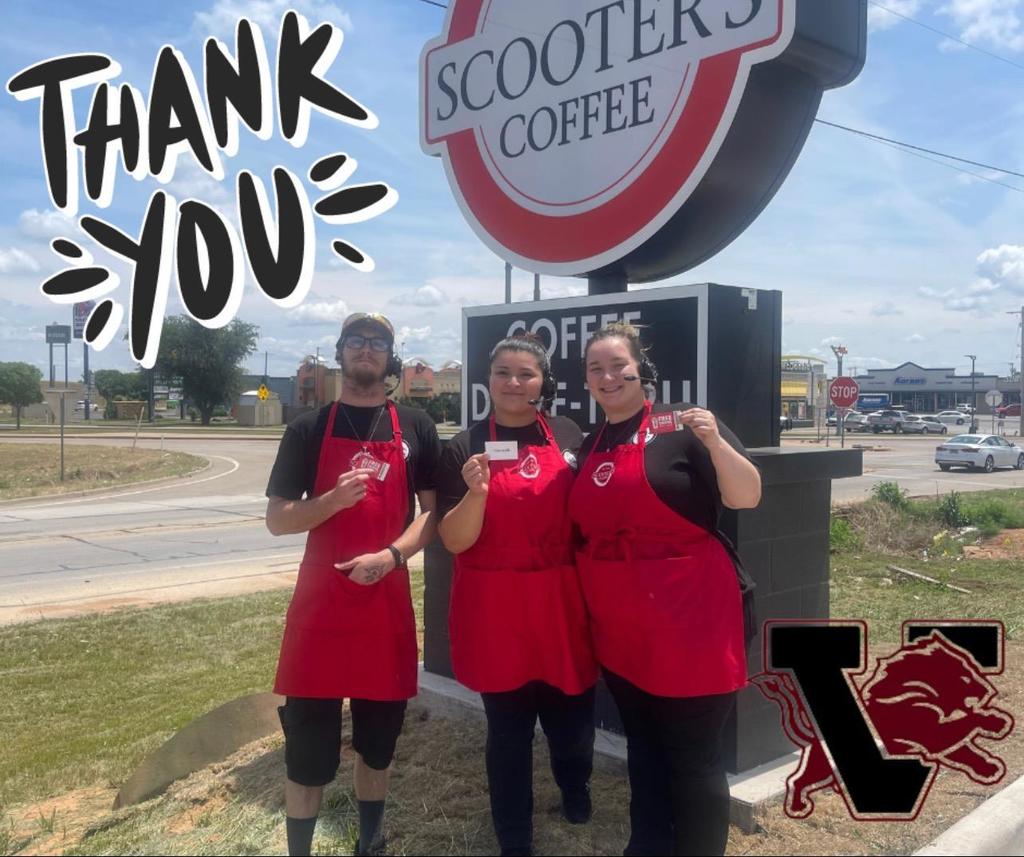 During Teacher Appreciation Week Vernon ISD is spotlighting our individual campus Teacher of the Year award winners. Today, the light shines on Misti Dickerson, the Vernon Middle School Teacher of the Year. Check out her story by following this link:
https://vms.vernonisd.org/o/vms/article/1111557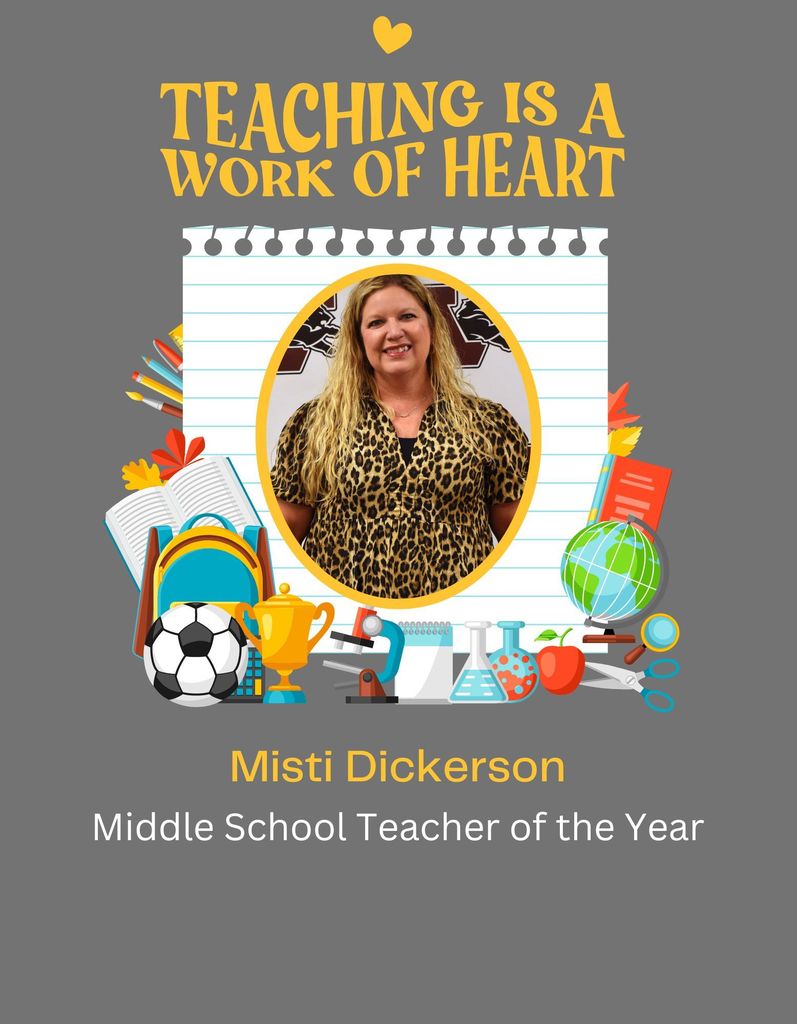 Quick reminder: Vernon ISD will be closed Monday. This day was designated as an inclement weather make-up day on our school calendar. Since we do not have to use the day to make up missed class time, classes will be dismissed. Enjoy your 3-day weekend. We will welcome our students back on Tuesday!!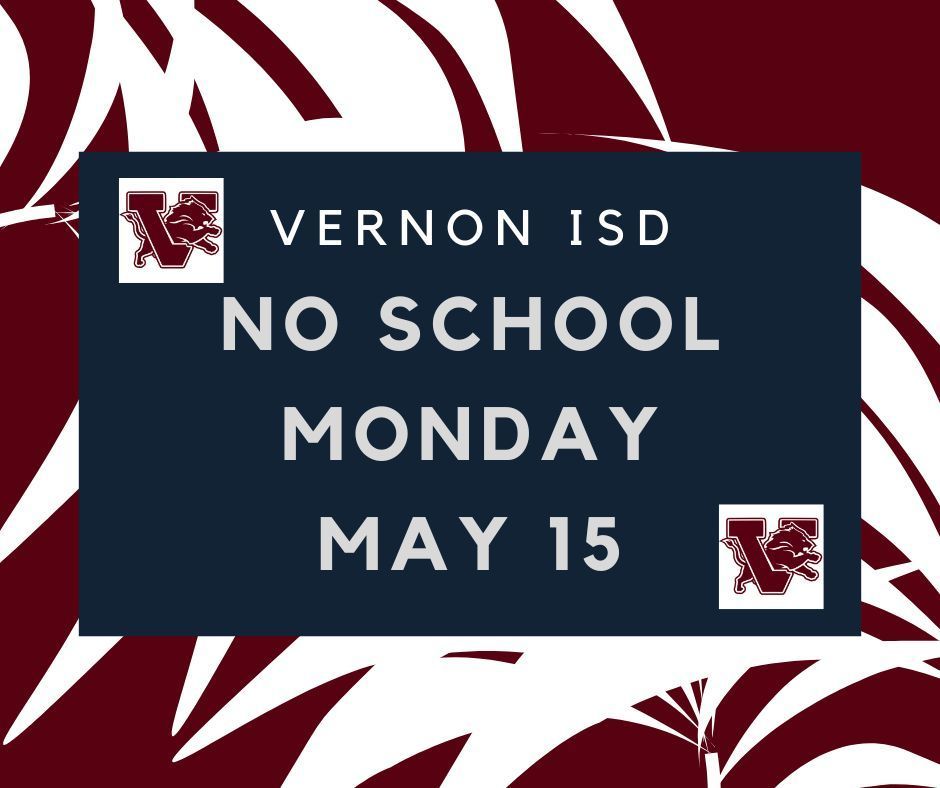 Today is School Nurses Day and Vernon ISD has some of the best!! Rhonda Garrett, Mandie Thomas, Jennifer Walker and Brandi Whiteside -- THANK YOU for all you do for our students. You are greatly appreciated!
The 7th & 8th Grade Band performed last night during the VMS/VHS Band Department Annual Spring Concert. During the program yearly awards were also presented. Receive awards for the 7th Grade were: Gabriel Juarez, Co-Outstanding Woodwind; Jesse Mejia, Co-Outstanding Woodwind; Flor Ortega, Outstanding Brass; Ehpolo Htoo, Co-Outstanding Percussion; and Julian Rodriguez, Co-Outstanding Percussion. 8th Grade award winners were: Sarah Black, Co-Outstanding Woodwind; Ariana Mendoza, Co-Outstanding Woodwind; Kyliegh Taylor, Co-Outstanding Woodwind; Christian Perez, Outstanding Brass; Edgar Morales, Outstanding Percussion; and Luis Perez, Overall Outstanding Cat Band Member.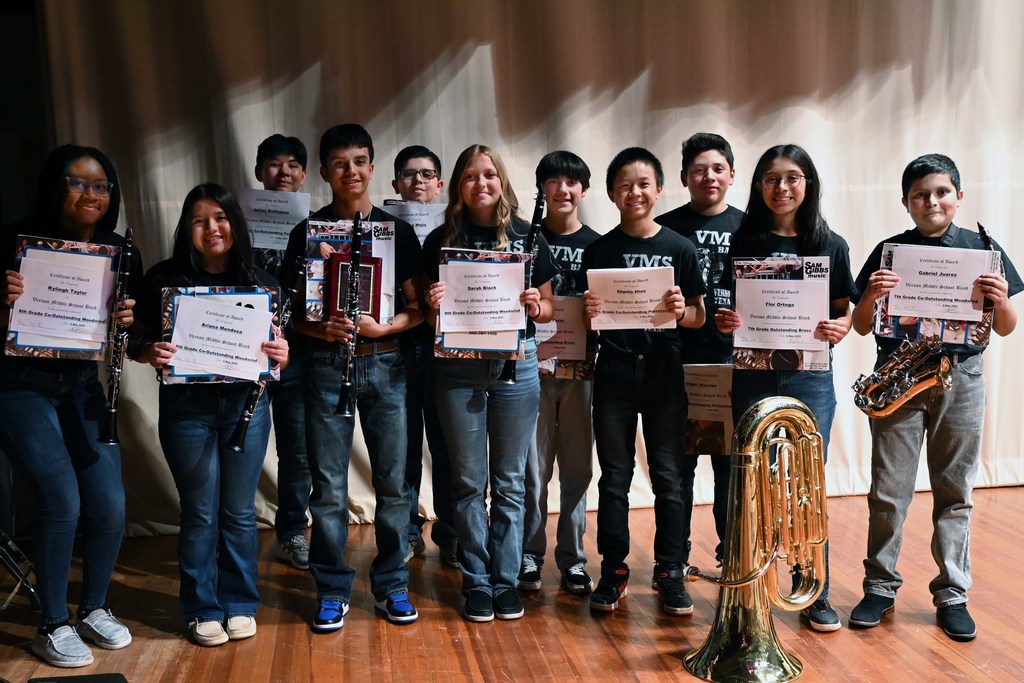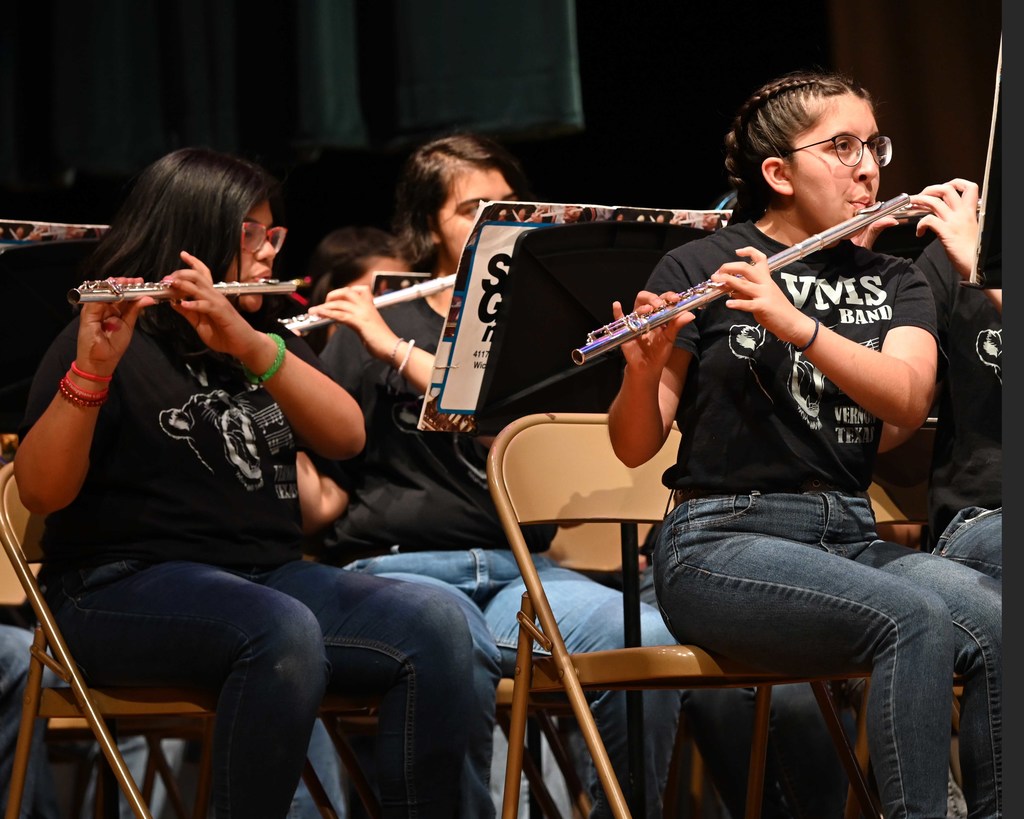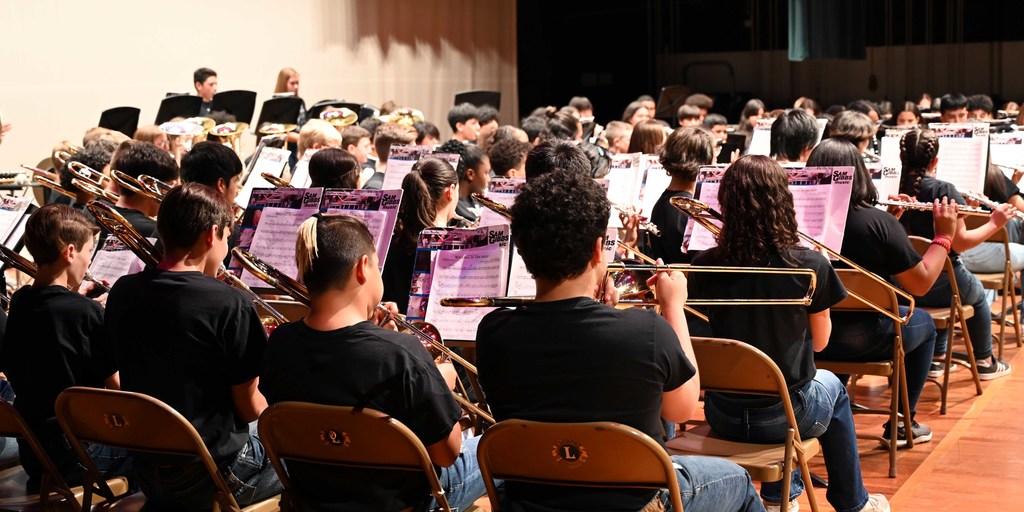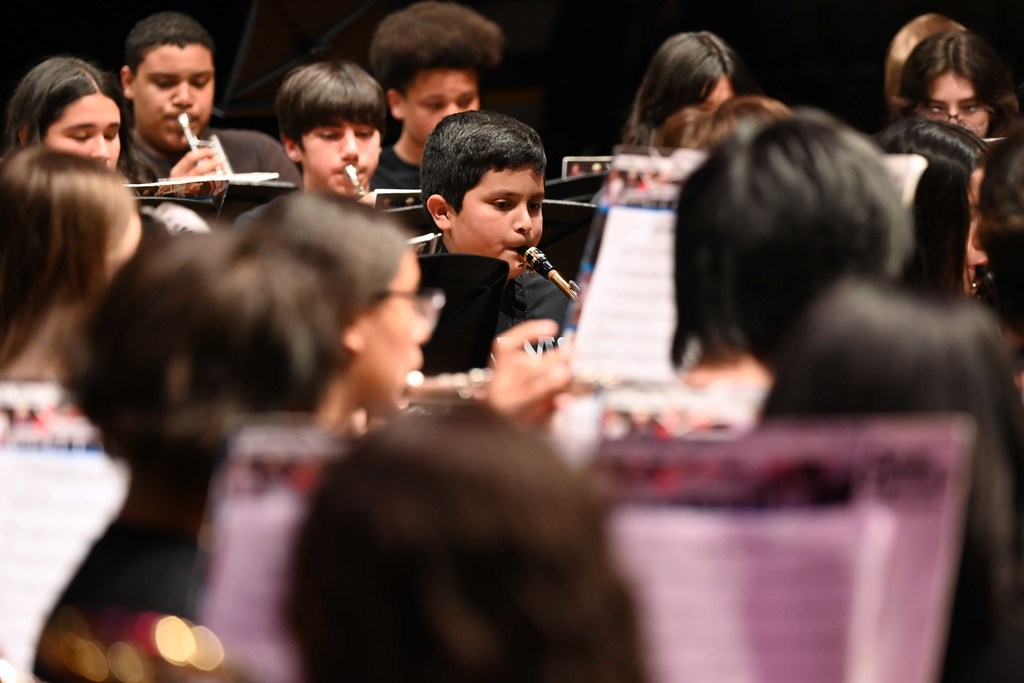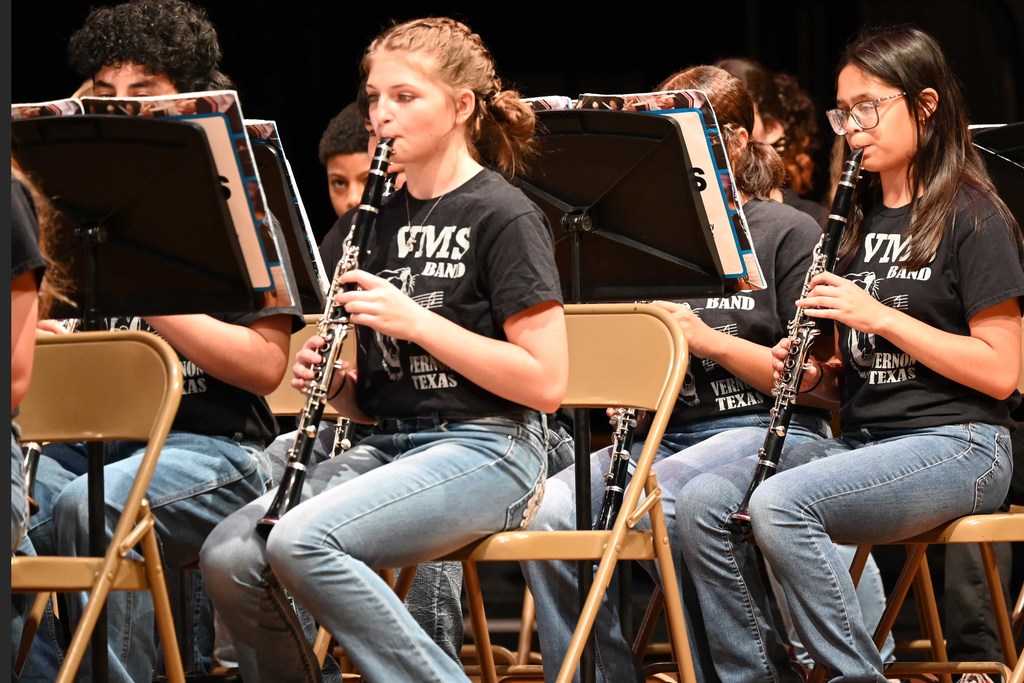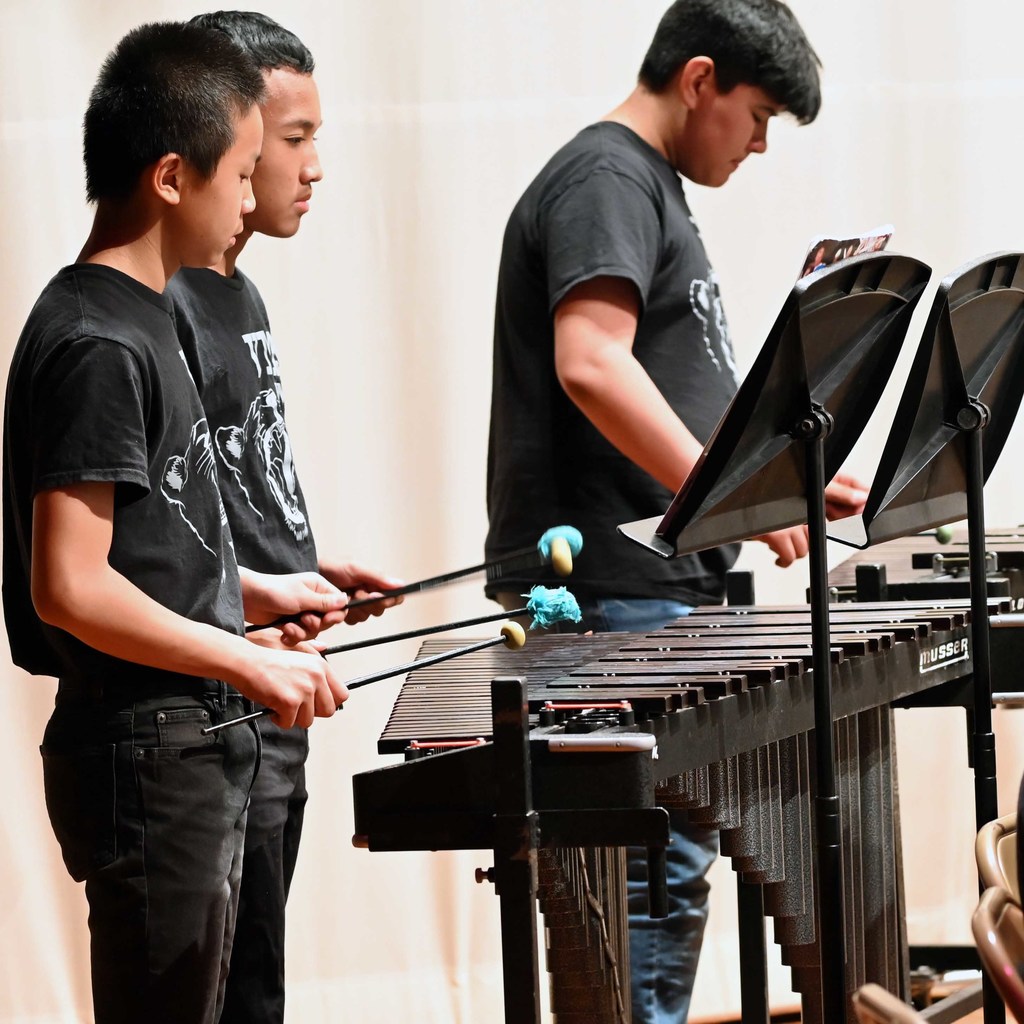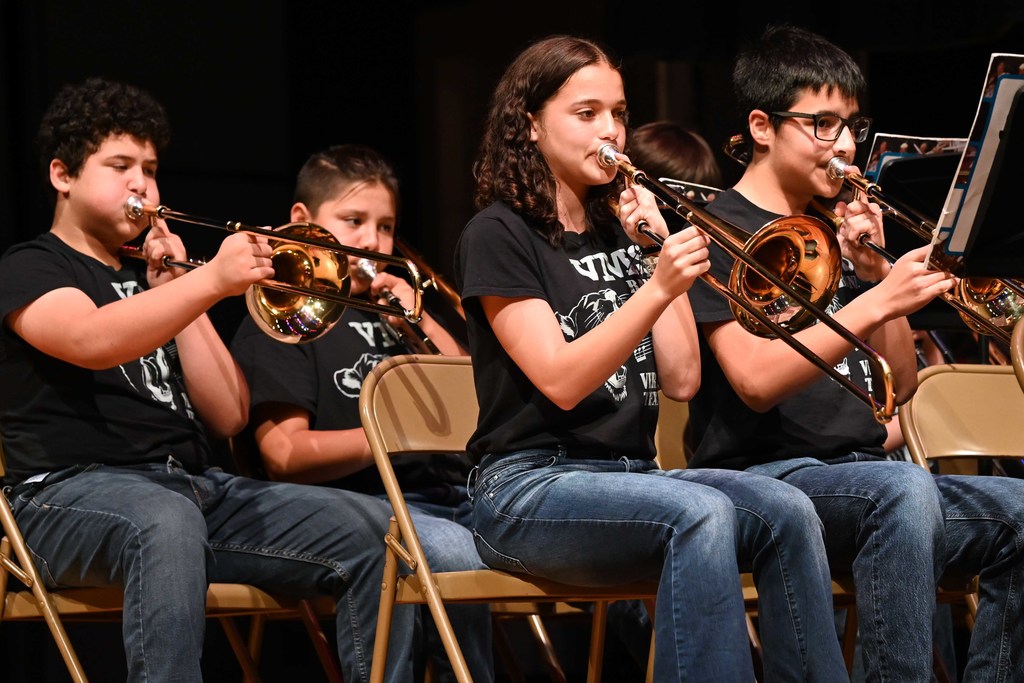 The 6th Grade Band performed last night during the VMS/VHS Band Department Annual Spring Concert. Awards were also presented for the different instruments. Award winners included: Gabriella Edmonds, Outstanding Flute; Varshini Kadiyala, Outstanding Clarinet; Marco Galvan Garcia, Outstanding Alto Saxophone; Preston Long, Outstanding Tenor Saxophone; Spencer Voelkel, Outstanding Trumpet; Sophia Bohannon, Outstanding French Horn; Braeden German, Outstanding Trombone; Jordyn Briggs, Outstanding Baritone; and Jacobi Pedigo, Outstanding Tuba.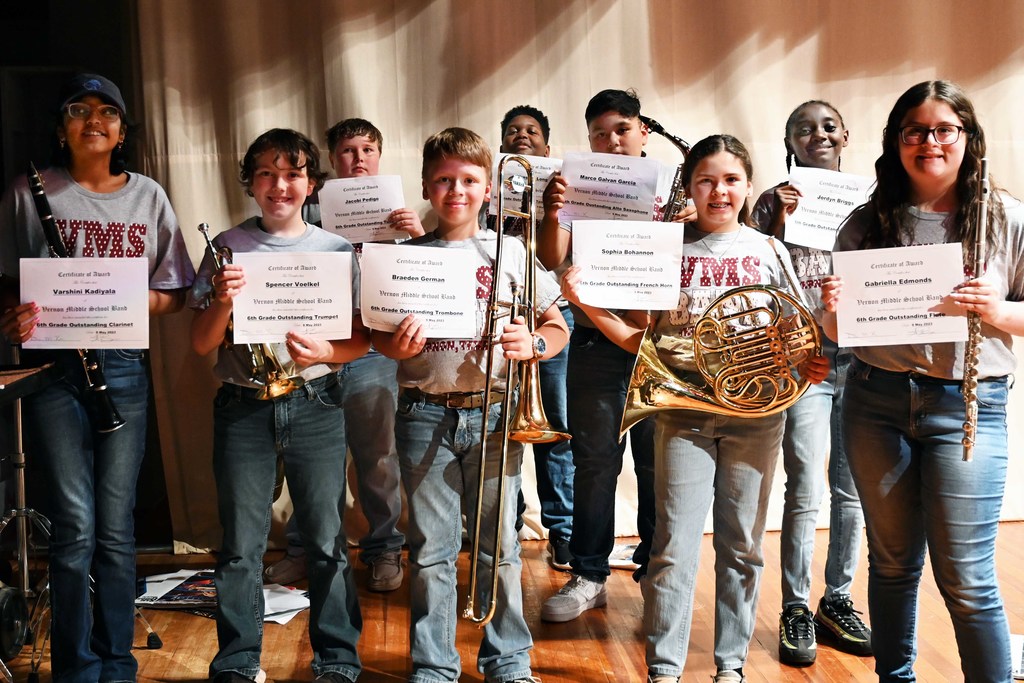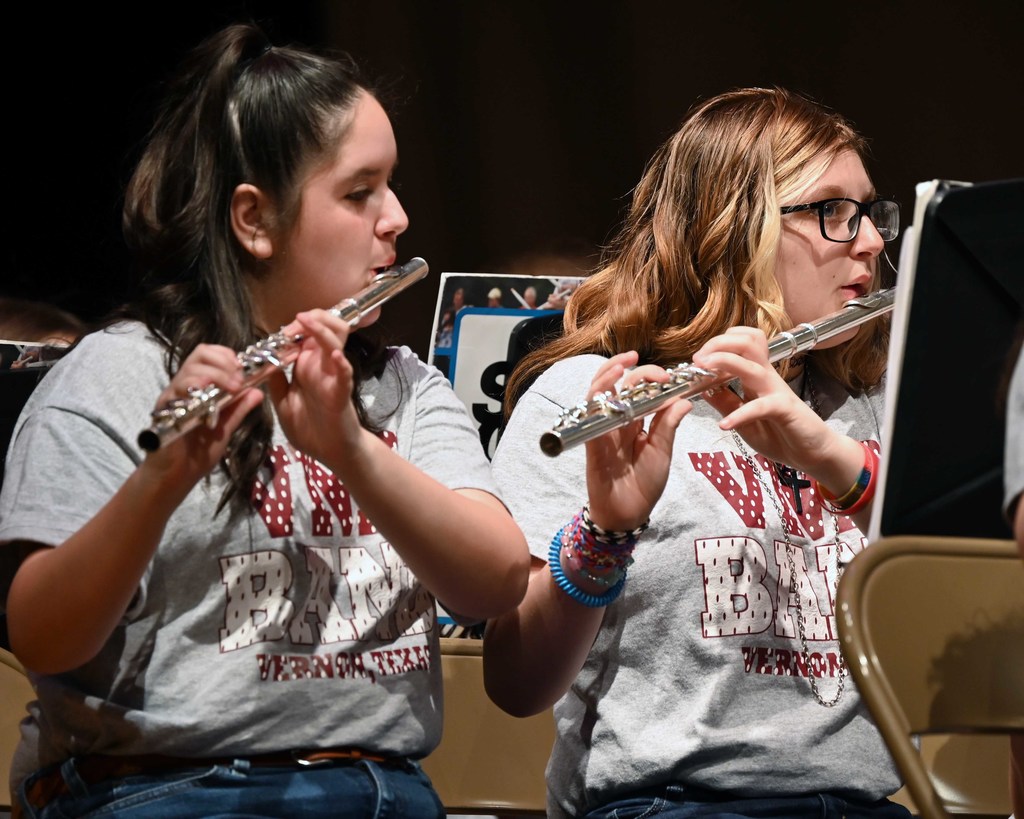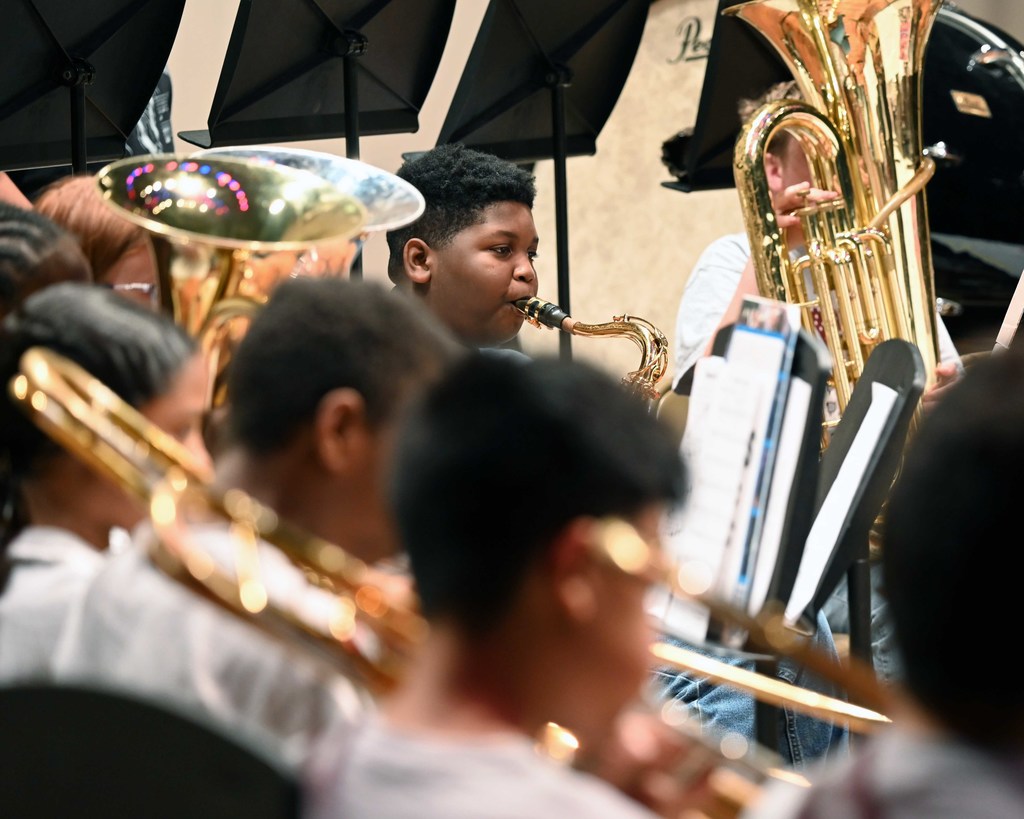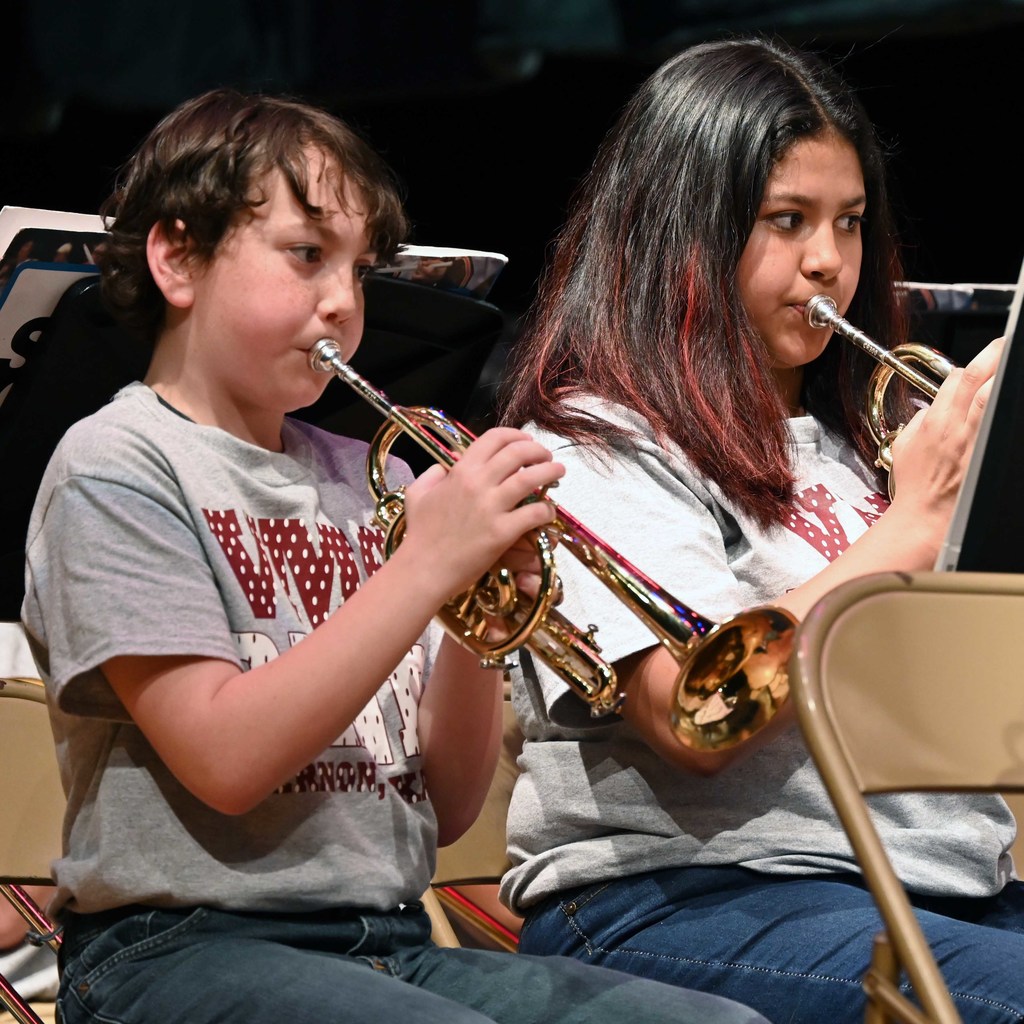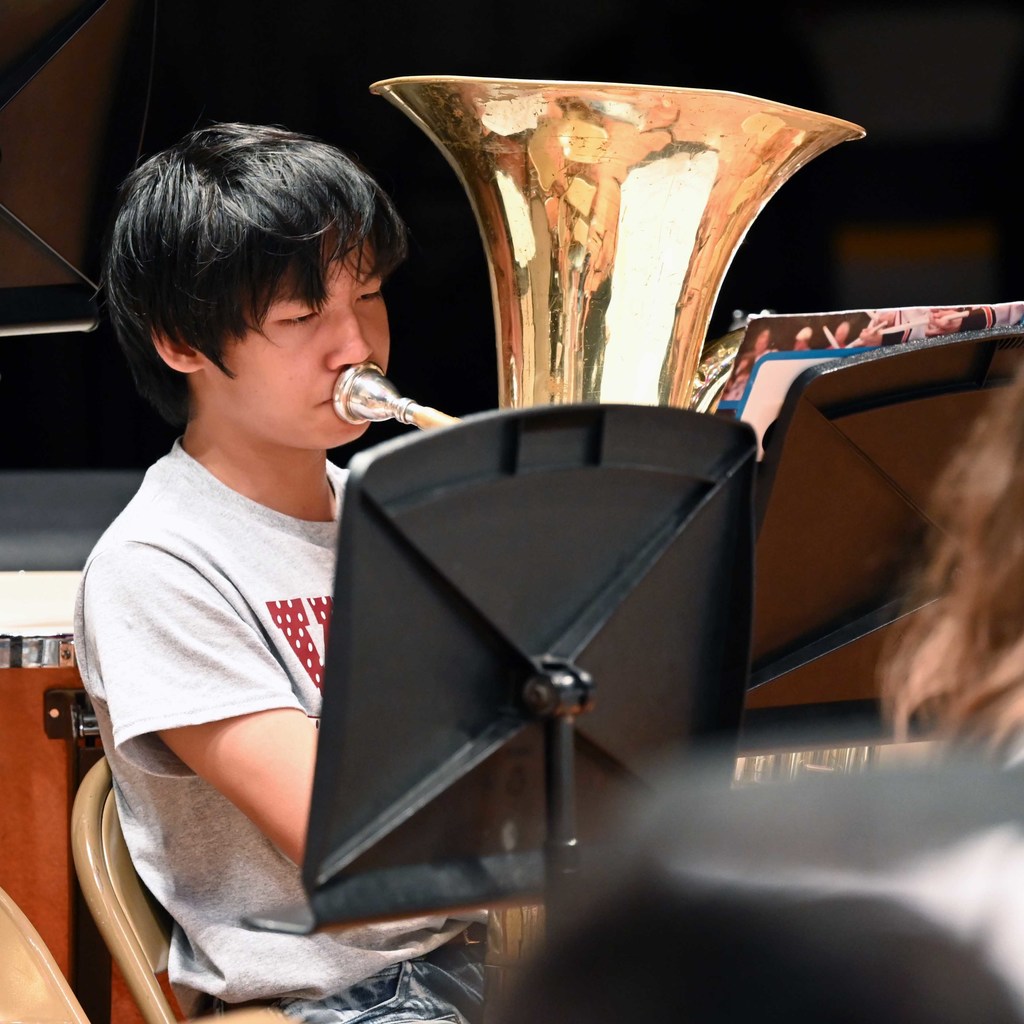 Congratulations to Vernon Lion Hyme Guzman, who has been selected to play in the annual Oil Bowl Classic!
This week is Teacher Appreciation Week and this morning Vernon Mayor Pam Goslin visited Vernon Middle School this morning and read a proclamation over the intercom thanking the teachers for their hard work and dedication, and encouraging members of the community to "congratulate all educators who engage, equip, and empower our learning community for a limitless tomorrow." We would like to thank Mayor Goslin for her and the city's support, and for kicking off our Teacher Appreciation Week in style!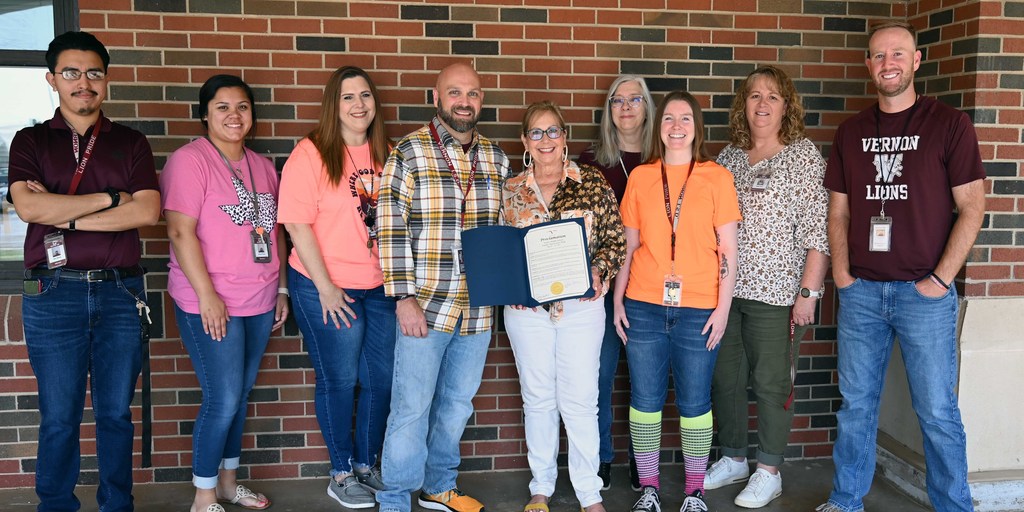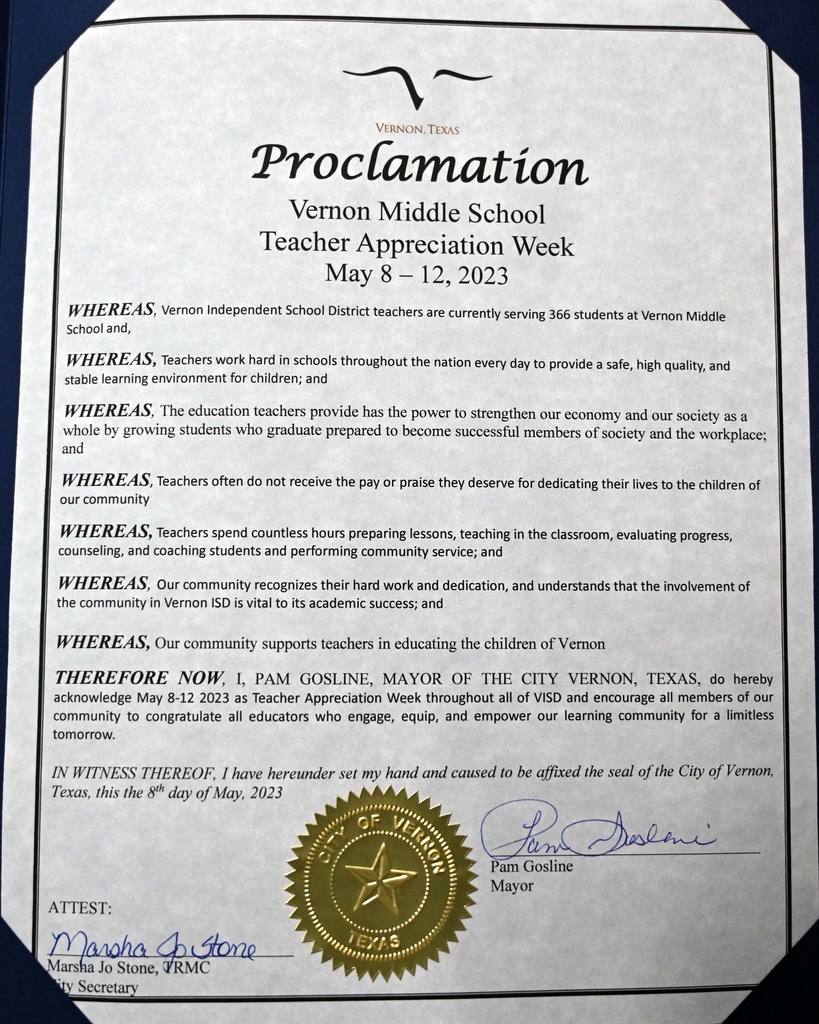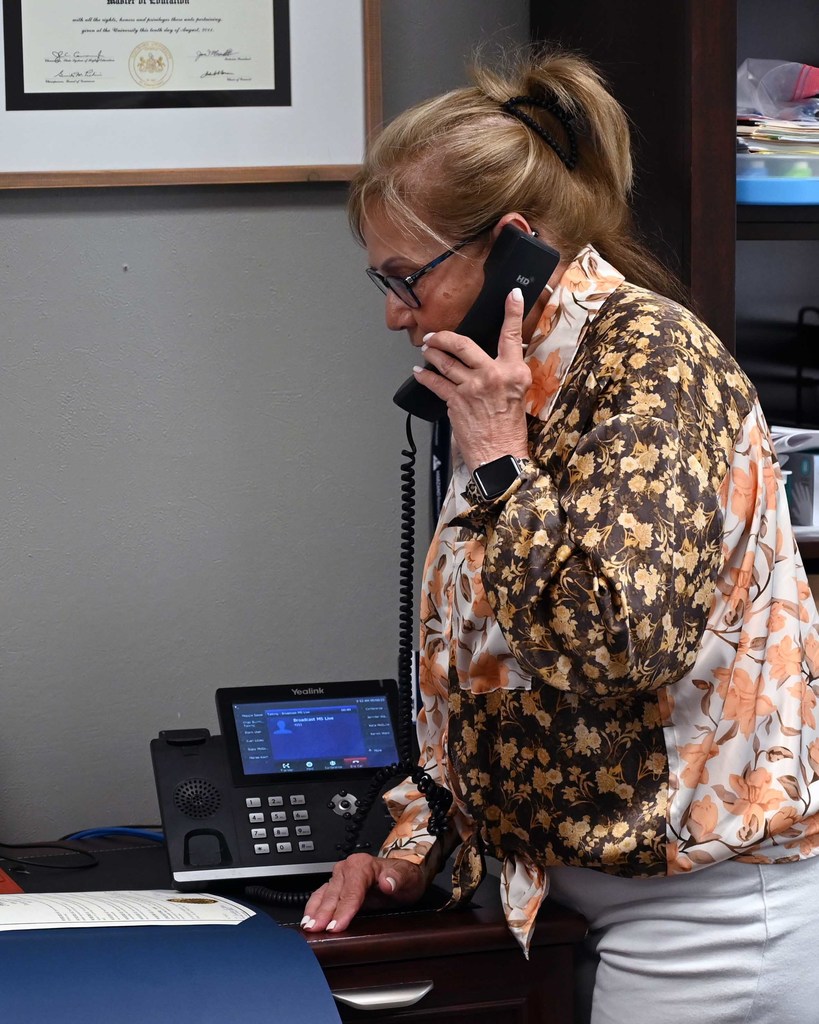 Our VMS/VHS Band Spring Concert will be held Tuesday evening. Along with the three bands performing, Student Band Awards for the school year will also be presented.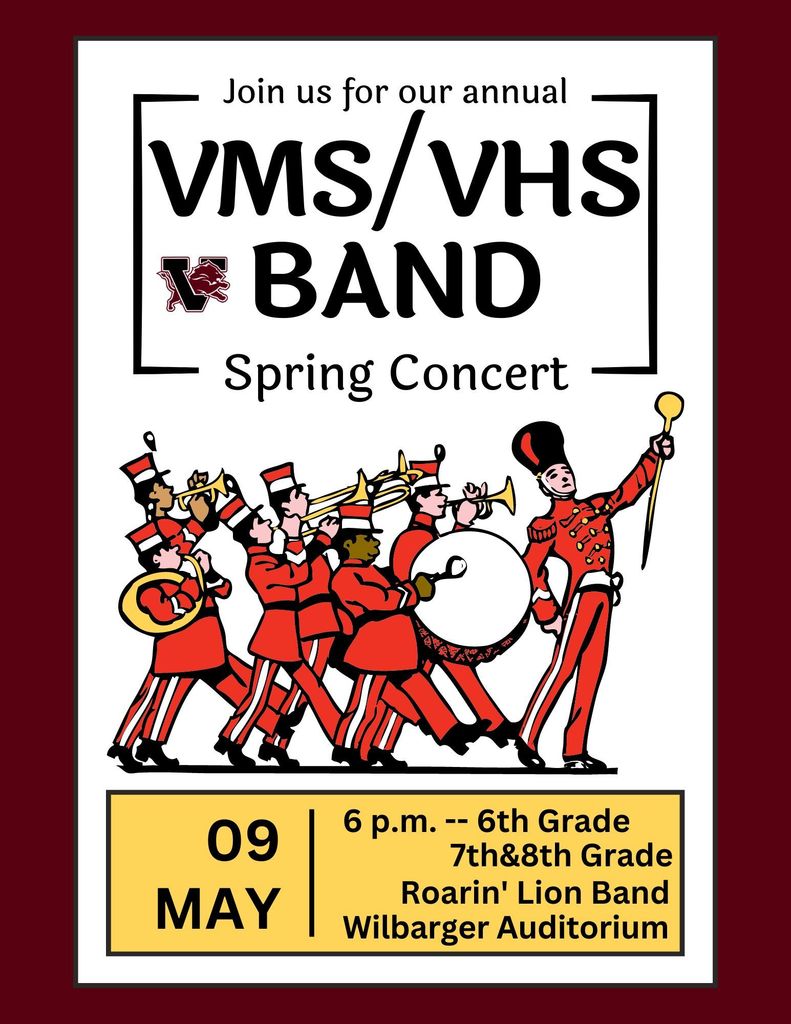 In honor of Teacher Appreciation Week, Vernon ISD Supt. Dr. Kermit Ward will be grilling burgers this week for teachers at all of our campuses. Today, our Vernon High School and McCord Elementary School teachers will receive the special lunch.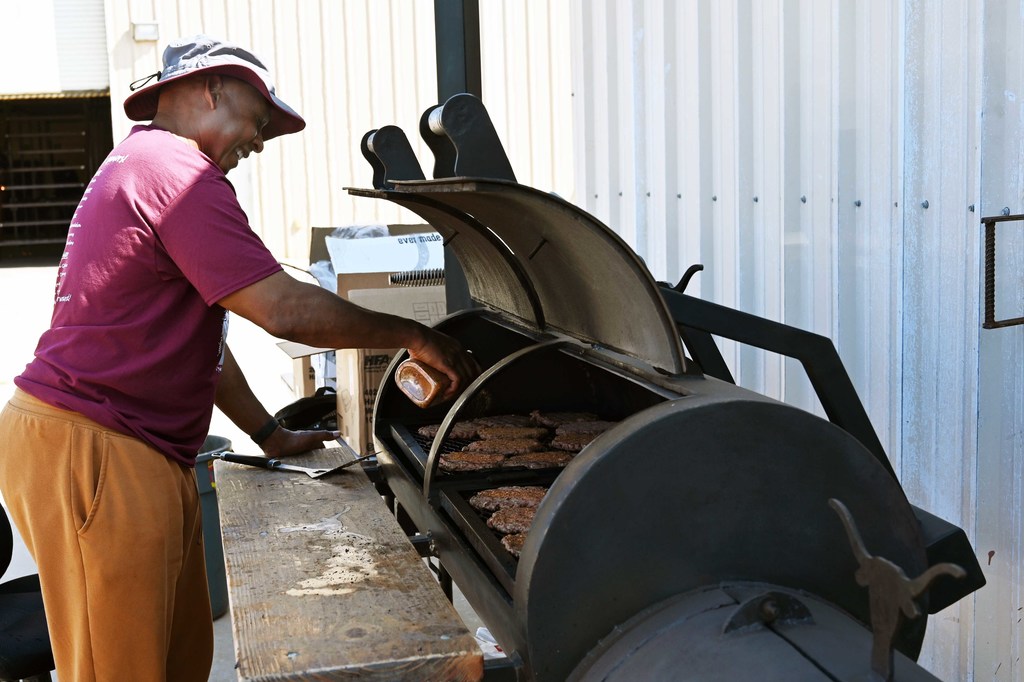 We have outstanding teachers in the Vernon Independent School District who go above and beyond everyday to provide the best education possible for their students. The week of May 7-13 is Teacher Appreciation Week, and while we have some special activities planned this week, we want our teachers to know Vernon ISD appreciates them every single day!
We will announce the Vernon High School Class of 2023 Top-Ranking Students starting Monday. Stay tuned!!