It's not too late to sign up for the Legos Camp. Check out the info below.
It's still not too late to sign up for our Art Camp!!! Check out the info below.
Join us tomorrow morning at the Ruben Vargas Tennis Complex and join the celebration as our Class 3A TTCA Tennis Team State Champions receive their state rings!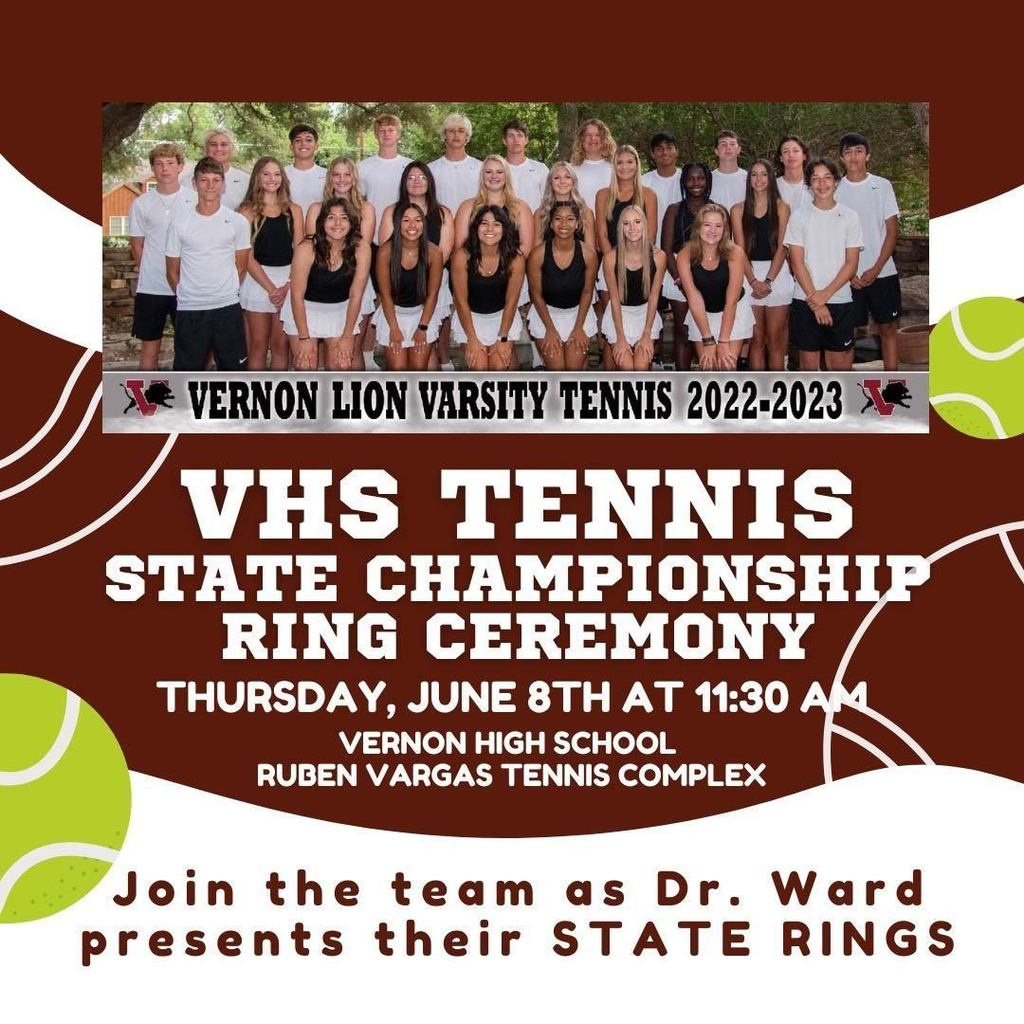 Due to work around the VHS Fieldhouse. Access to the football field and track at Leo Brittain Field at Lion Stadium will be unavailable to the general public from today, June 6th, until June 16th. We apologize for the inconvenience.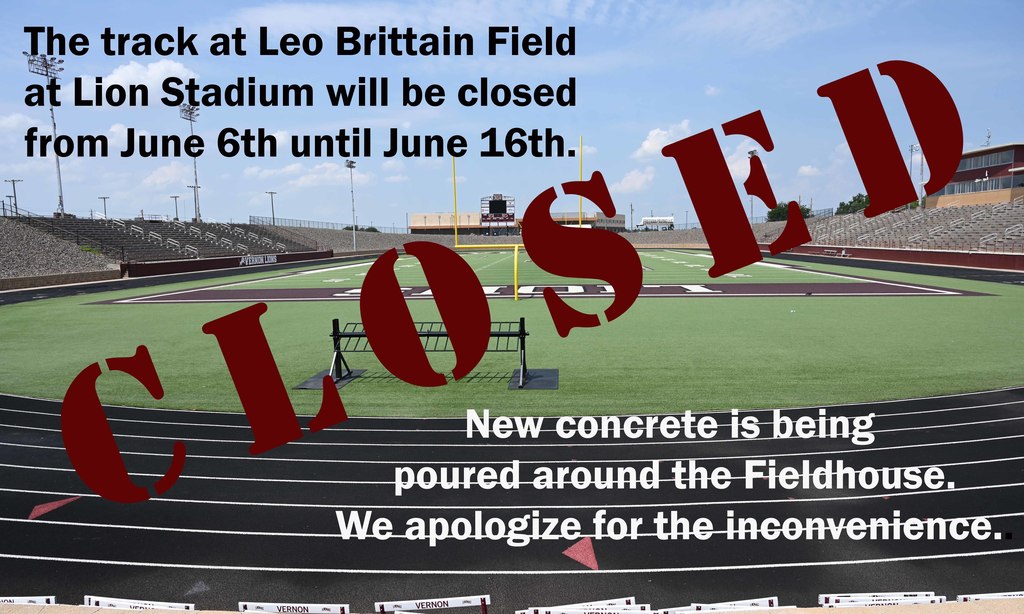 Jennifer Newcomer had students in her kindergarten and first grade ESL class sound out letters she showed them on flash cards, and repeat sentences after her during their Summer School class Tuesday morning. After hearing a sentence, the students would count the number of words in the sentence as they repeated it back to the teacher. Summer School started Monday and will continue until June 22.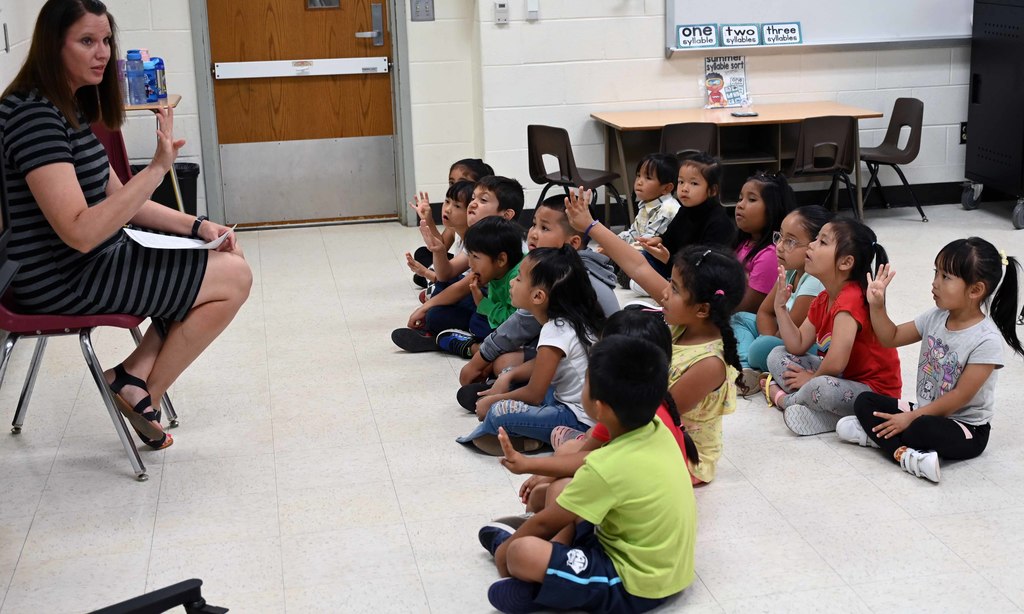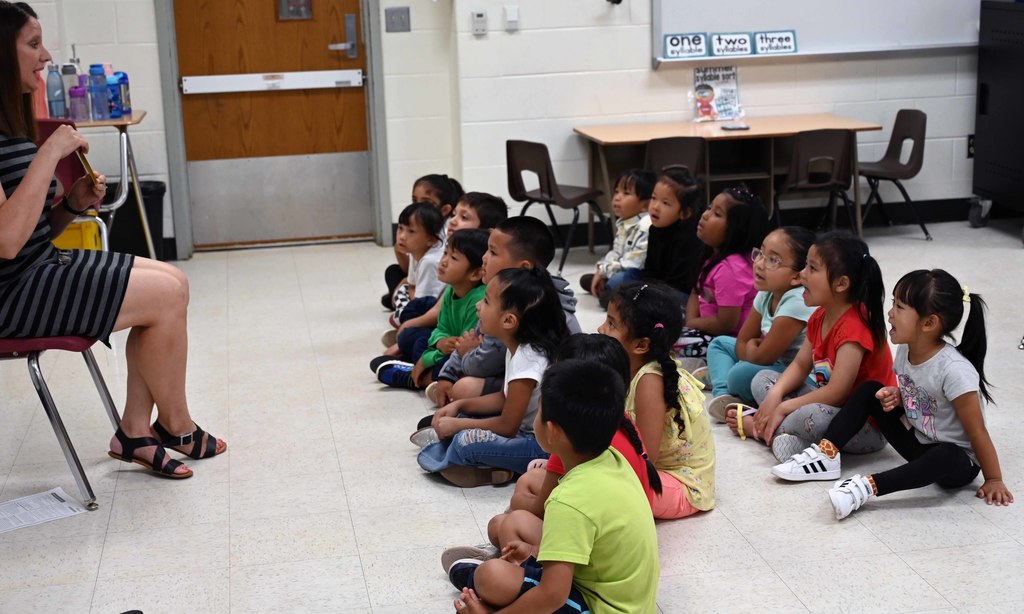 Sarah Swatzell gives directions to some Summer School students Monday morning, which was the first day of our Summer School session being held at the Middle School.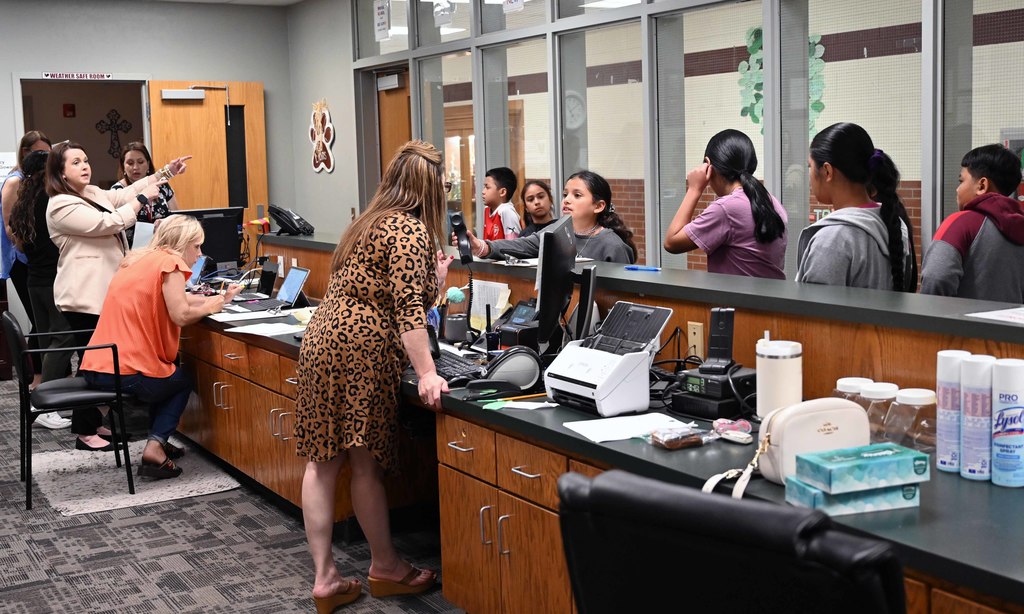 VISD Supt. Dr. Ward isn't even a full-fledged member of the Vernon Lions Club yet, but look who showed up to volunteer and work the concession stand Monday night for the Kid League Baseball games. He even took the busiest and messiest assignment -- the snowcone window!!!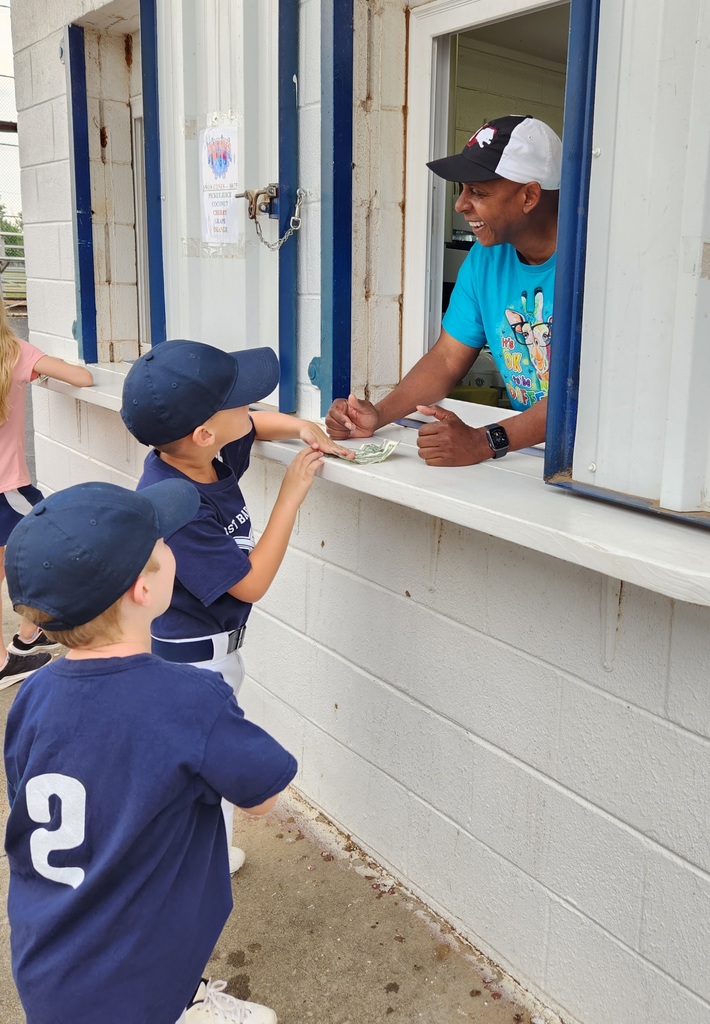 Two Class of 2023 graduates -- Lavery Gonzales and Ayden Smith -- will be representing the Vernon Lions tonight at the Fellowship of Christian Athletes All-Star Baseball Showdown.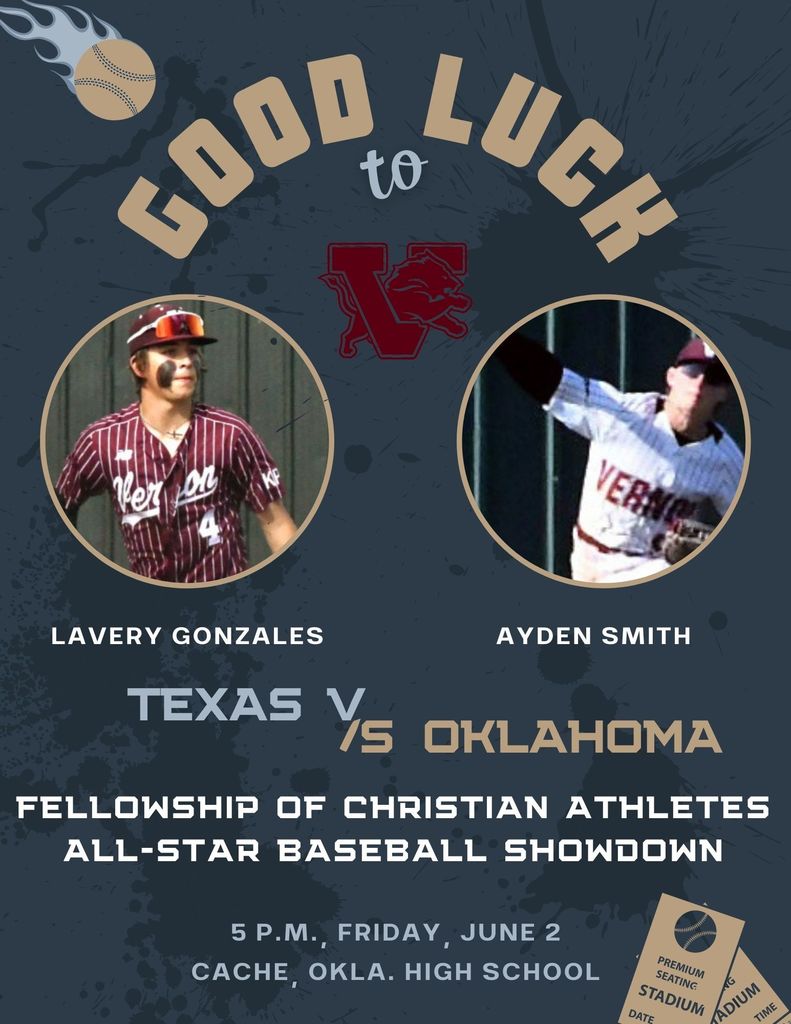 Summer School starts Monday and Vernon ISD will be providing bus transportation if requested. Bus stops used during the school year will also be used for Summer School, however the bus number may be different. Busses will run in town beginning at 7:15 a.m., with students being dropped off at the Vernon Middle School by 8 a.m. Students who live outside the city limits will receive a telephone call letting them know what time the bus will be by. Students will be picked up from VMS at 11:30 a.m., and taken back to the bus stops. ESL students will be picked up from VMS at 3 p.m., and taken back to the bus stops. If students need bus transportation, they must fill out a form to register for Summer School, or contact Renee Auch at 940-553-1900 ext. 2329. Here is a link to the form to fill out
https://forms.gle/vFLob1UAjUWapo7m6
If you have any other questions about bus transportation, contact Renee Auch at 940-553-1900 ext. 2329.
Tomorrow, Thursday, June 1, is the last day to register a student for Vernon ISD Summer School. Registration will be held from 9 a.m. to 2 p.m., at the Vernon Middle School Office. Before students were dismissed for the 2022-23 school year, parents received a letter if summer school was being recommended for their child. The letter included a QR code so parents could register online. If you no longer have the letter, or no way to access the QR code, you can go to the VMS Office tomorrow and register your child.
The Class of 2023 will graduate Saturday, but it's not to early to start preparing for 2023-24. The Vernon Athletics Strength & Conditioning Program for ALL high school and middle school athletes will start May 29. Check out the flyer for all the info. We had an amazing 2022-23 and can have an even better 2023-24!!! Tough People Last!!
Vernon ISD Supt. Dr. Kermit Ward likes to share information about our district with the community on a regular basis. He provides an article to the Vernon Daily Record almost every month. You can read this month's article on our website.
https://www.vernonisd.org/
Earlier this month during the school board meeting Kori Eakin, the Visual Impairment Specialist for the district, was recognized as the 2022-23 Vernon ISD Staff Member of the Year and received a certificate from VISD Supt. Dr. Kermit Ward.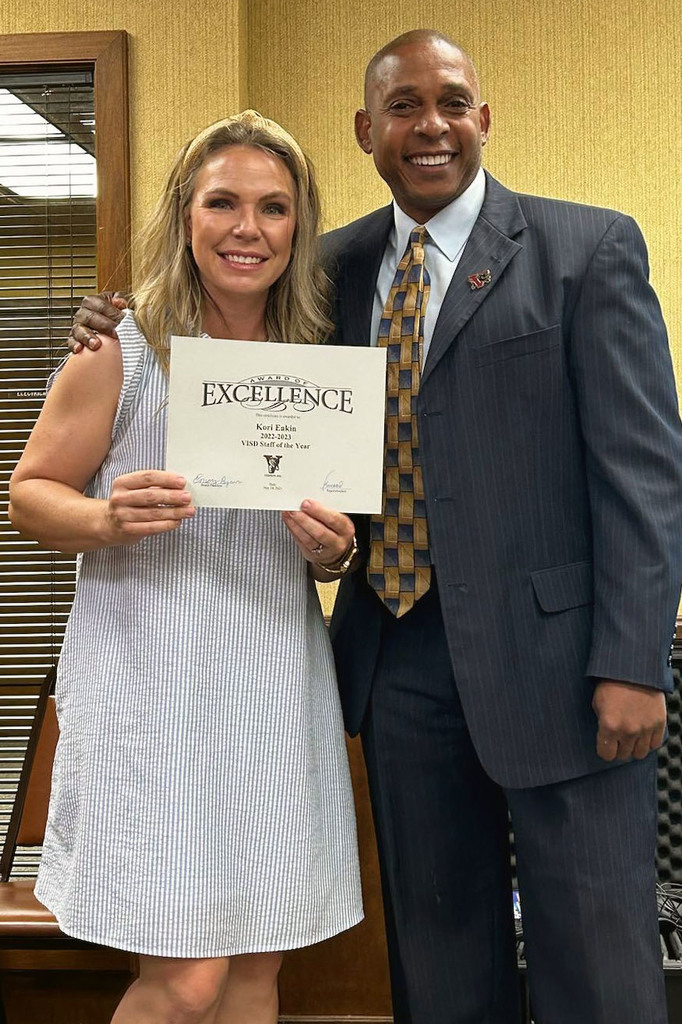 As we close out the 2022-23 school year, we would like to share the Vernon ISD Student Dress Code for the next school year. When shopping for school clothes over the summer for 2023-24, please be mindful of our dress code.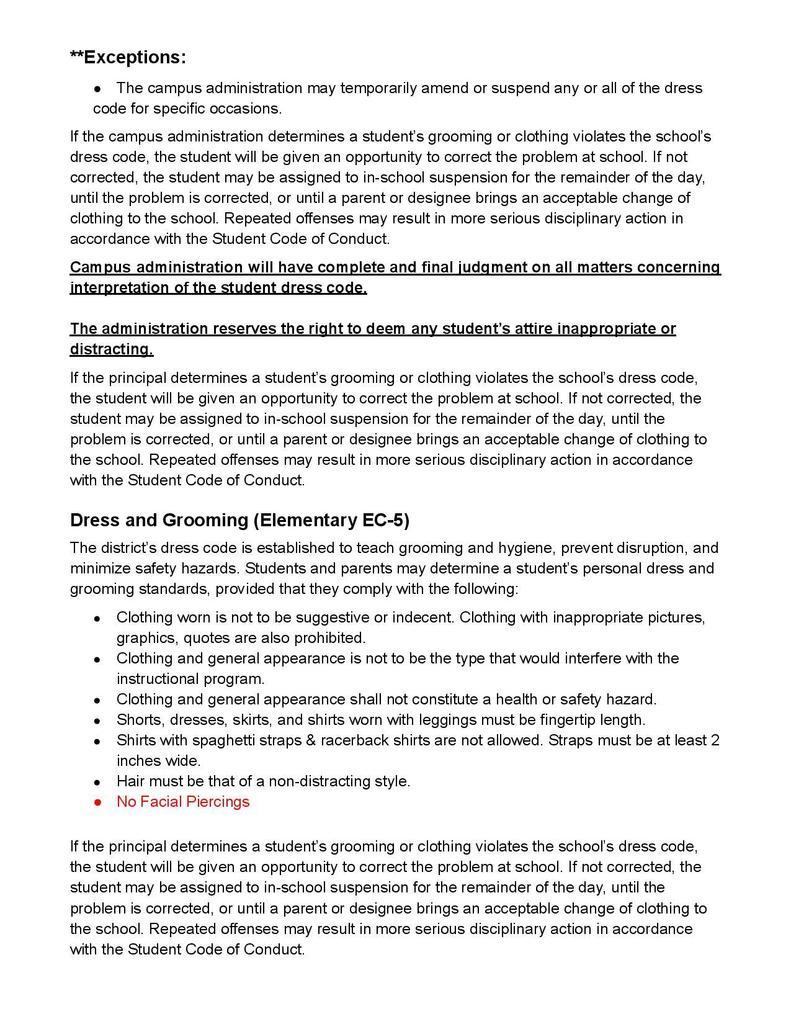 A wonderful art camp is scheduled for the summer. Check out the flyers below. The camp will be a great way to keep your child busy during the summer and build on their artistic skills.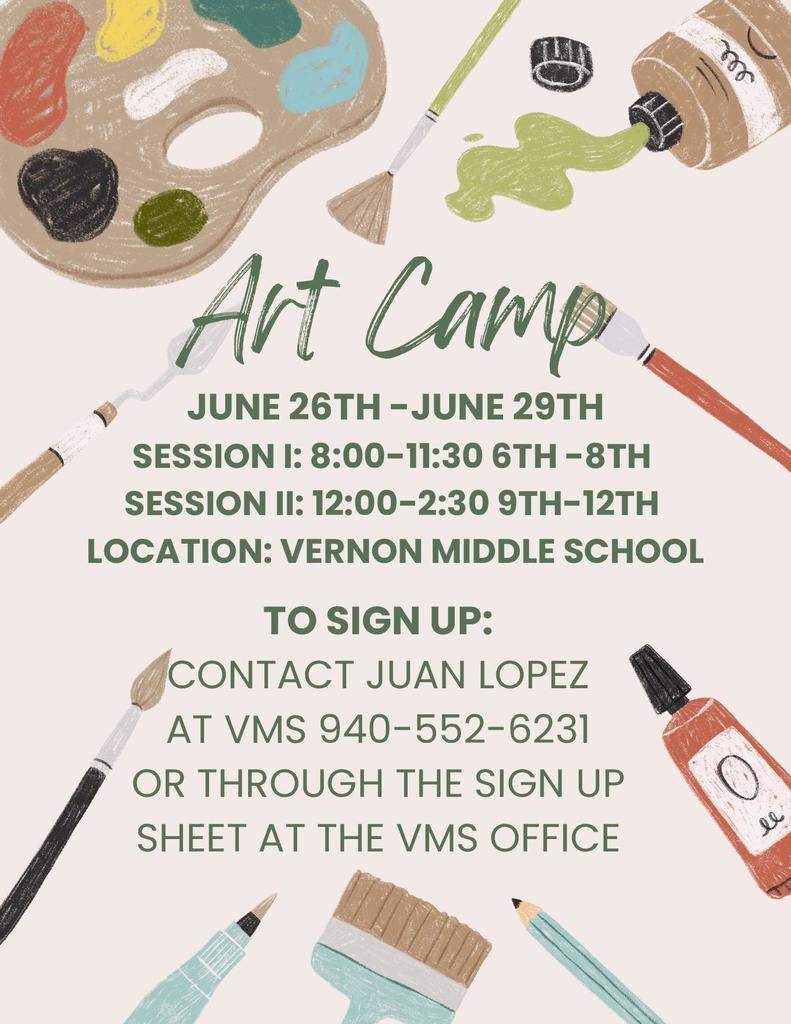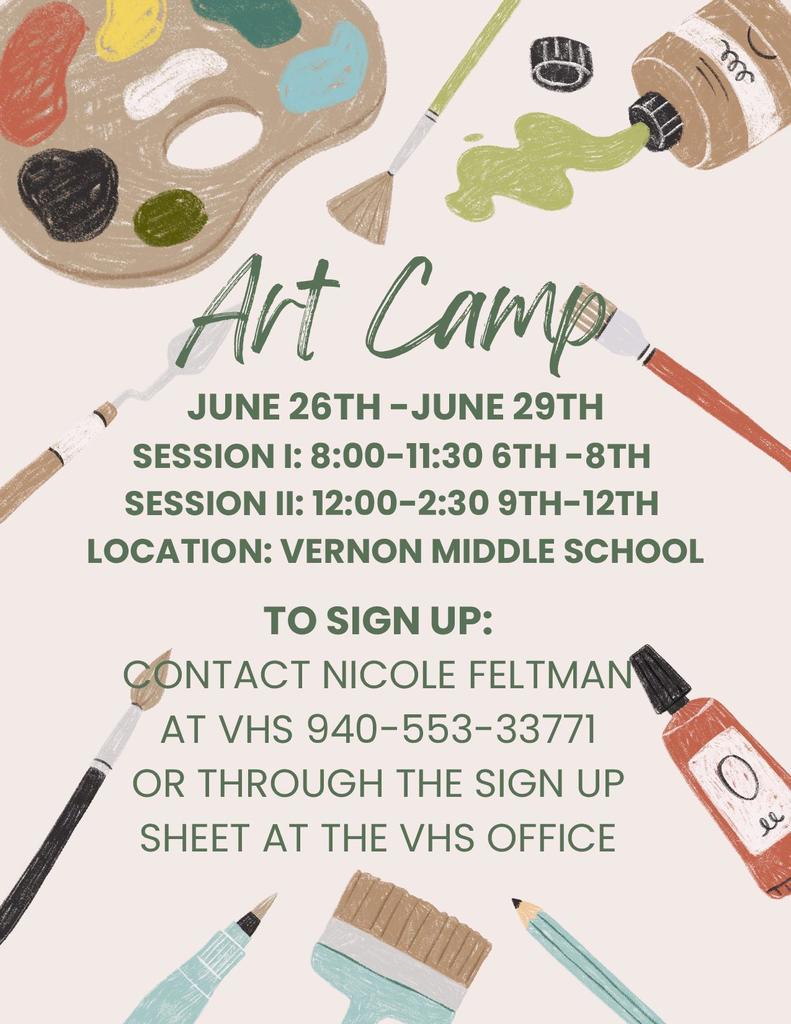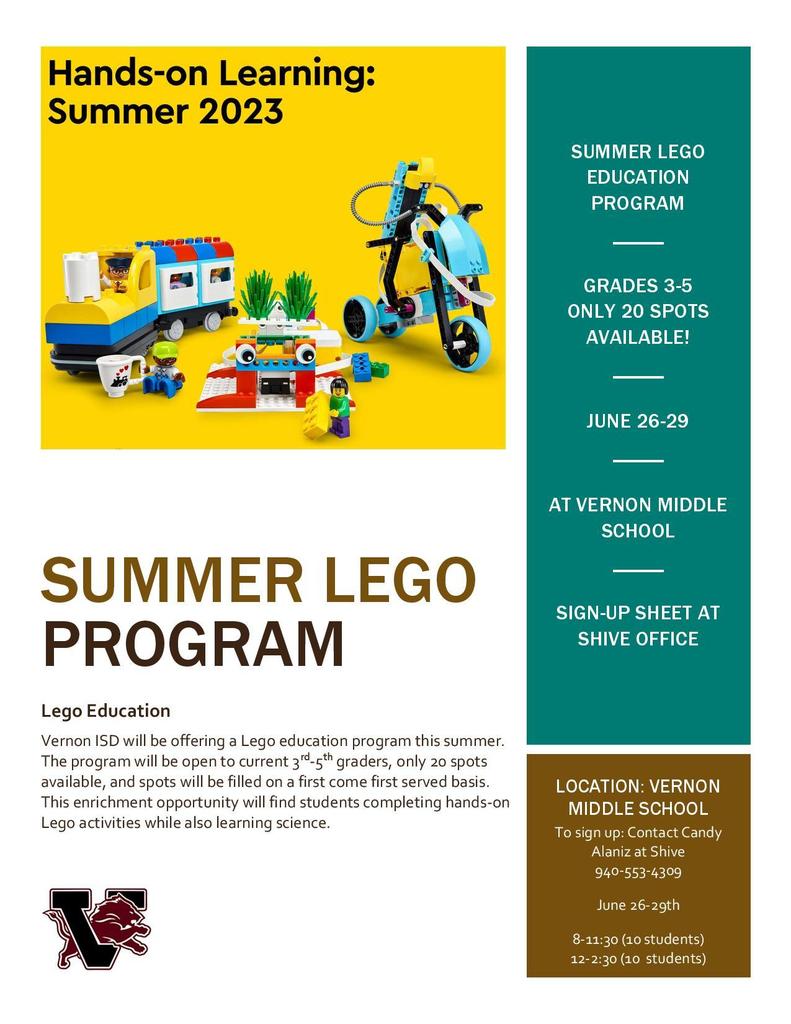 While Thursday is the last day of the school year, there are plenty of activities to keep the kids busy this summer. Some of those activities are five sports camps that will be held throughout June, with one being held in July. Wrestling, tennis, volleyball, basketball and football camps will be offered this summer. Check out the flyers for more information.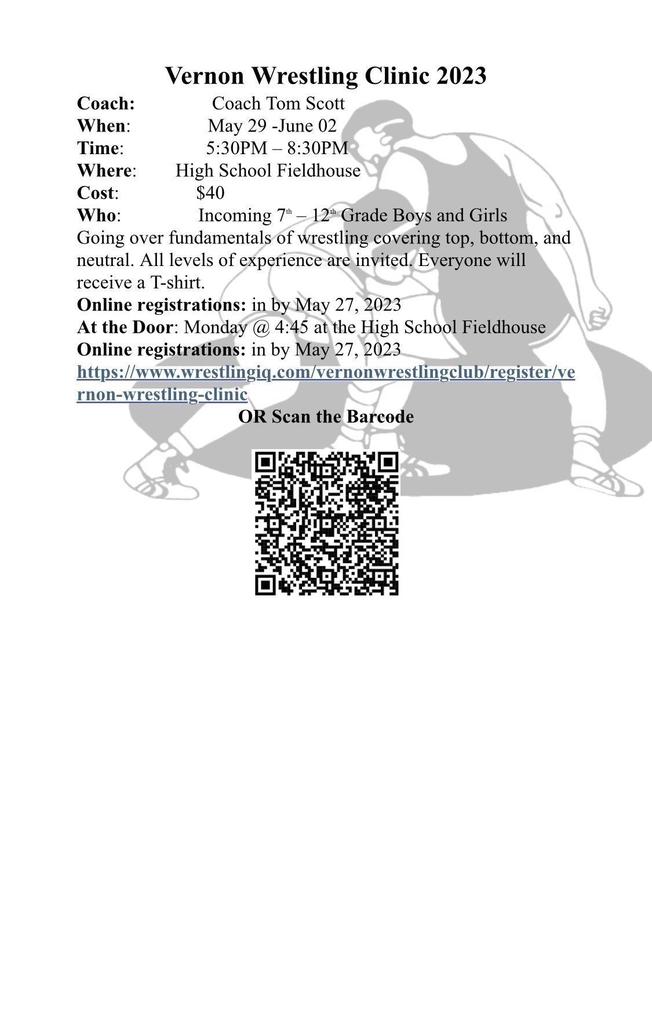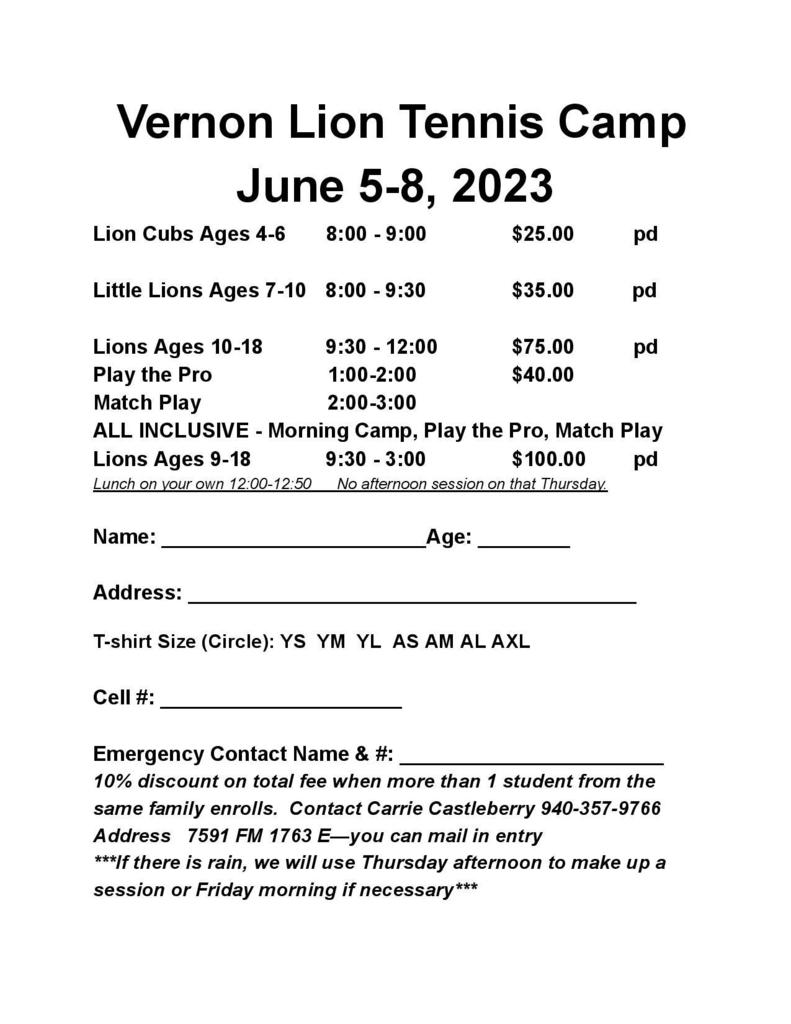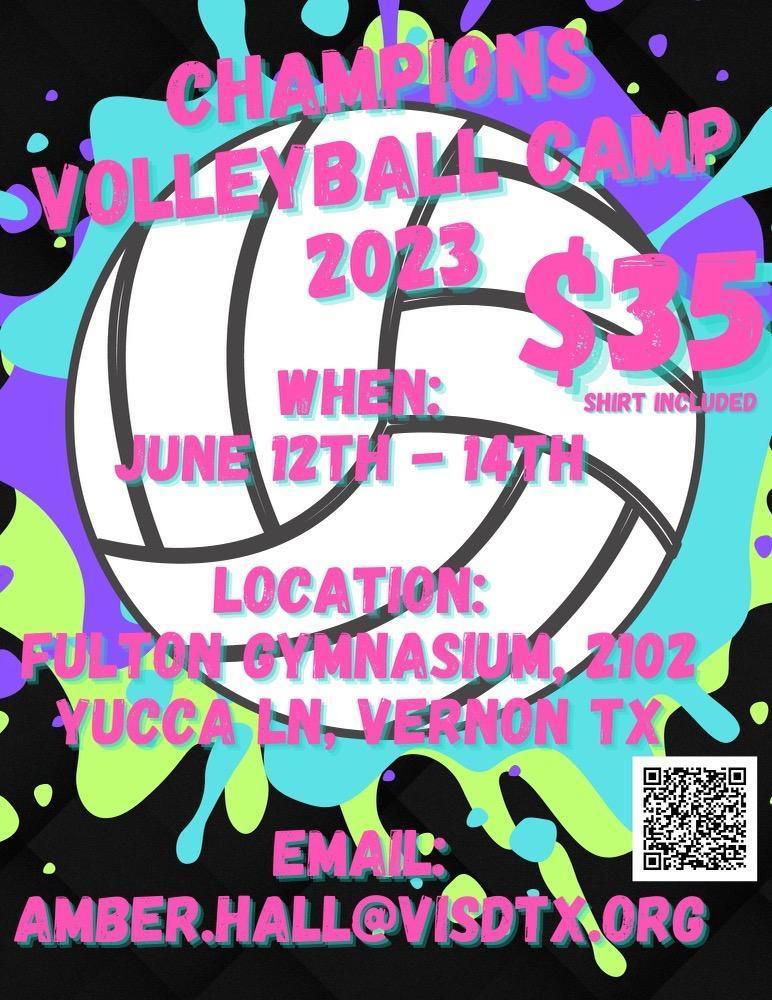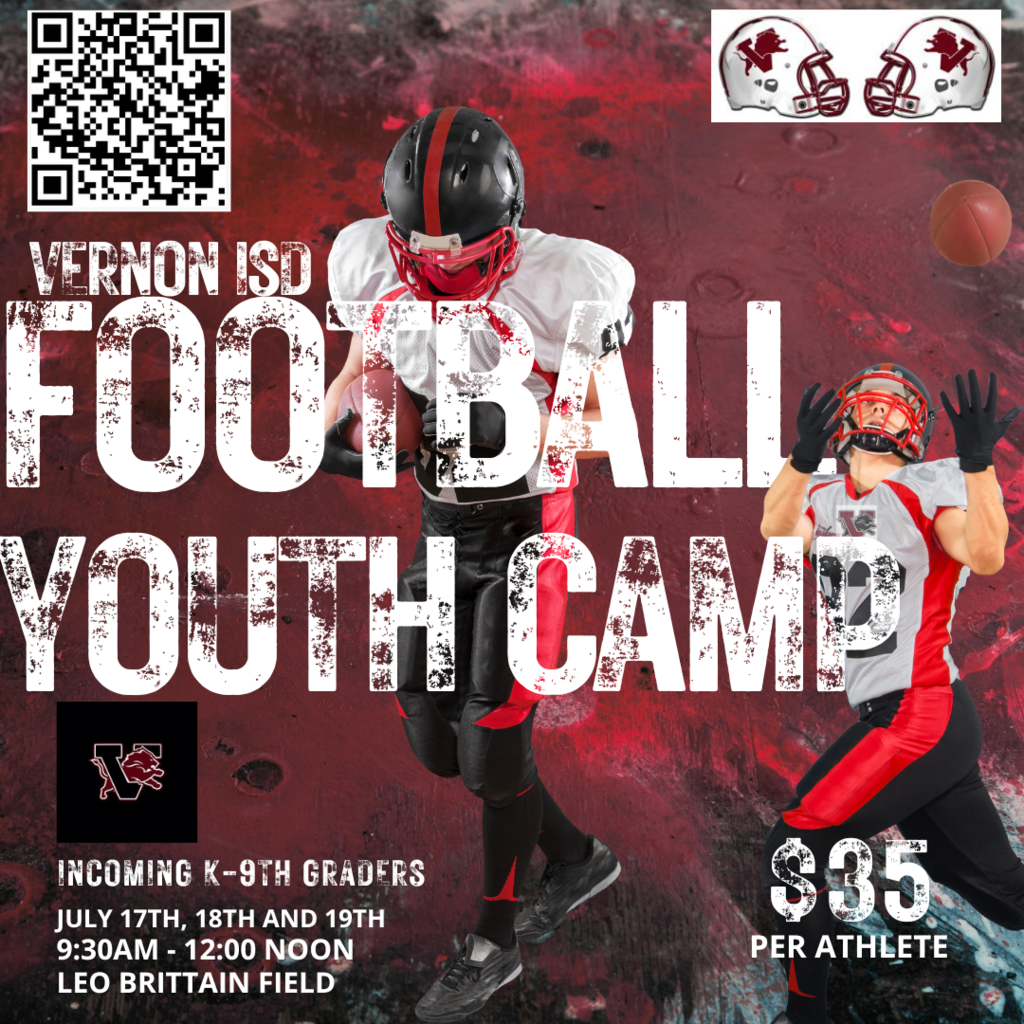 More pics from Tuesday afternoon's 8th Grade Game Day.